Metals are the materials of choice for all industrial applications. However, they all require chemical finishing after manufacture to ensure that they perform as expected.
Our product ranges and processes make it possible to perform final cleaning on all common alloys: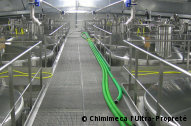 Special operating procedures are available from our sales teams. We offer all types of validation and material qualification tests at our laboratory.