Treatment of stainless steels - Non toxic high performance ranges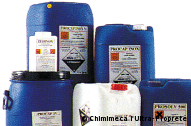 Traitements des aciers inoxydables par pulvérisation & application.
The performance of our final cleaning ranges for stainless steels guarantees user protection levels that meet the highest safety requirements.
Optimal yields and productivity
Increased protection for user technicians
Reduction of environmental impact
We combine the protection of people and the environment with the technical performance of products and ranges.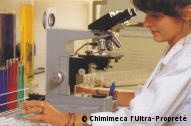 Complete green range with low toxicity - Biodegradable degreasers
Low nitric stainless steel processing products
Non-toxic stainless steel pickling & passivation chemicals
Pâte de décapage non toxique ECO Z Télécharger notre fiche technique