Technical products - High-performance product ranges
Spray, bath, recirculation and application-based treatment for all metals.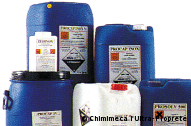 The high performance of our product ranges guarantees qualities of finish that meet the strictest criteria.
Optimal efficiency and productivity.
Simple to implement, training provided.
Multi-function products, reduction of stock.
Our products and ranges take into account the need to protect individuals and the environment while offering a high level of technical performance.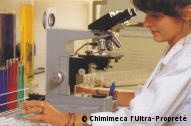 A green product range with low levels of toxicity.
Products with a low nitric content.
Non-toxic products.