Our range of technical products meet the strictest requirements when it comes to final metal cleanliness.
As Formulators and Applicators, our expertise in dealing with industrial constraints enables us to offer you product ranges tailored to your needs and requirements, in particular: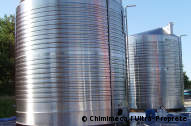 Our products, which are formulated and tested in-house, are available in 20kg cans, 200L casks and Containers. They are supplied with technical data sheets and safety sheets. To achieve the highest possible level of productivity we offer training on these products and their use.