The advantages brought by effluent reprocessing make it a process worth mastering !
Facility design and sizing. Protecting the environment is a way of improving productivity.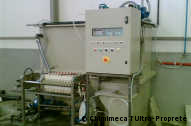 Our in-depth knowledge of processes and their implementation allows us to offer you the solution best suited to your effluent management needs:
Sizing of retention facilities and pumping systems
Profitability studies according to each reprocessing method
Modelling and technical proposals based on physico-chemical processes
Physico-chemical treatment skid. A turnkey installation.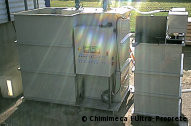 A full physico-chemical skid is the ideal solution for the management of medium quantities of effluent. We offer complete skids, delivered and installed, and guarantee their compliance:
Preliminary study, sizing and adjustment to your installations.
Installation by our teams, assembly, commissioning.
Training and technical support, upkeep and maintenance.